Euclid Teachers Association issues strike notice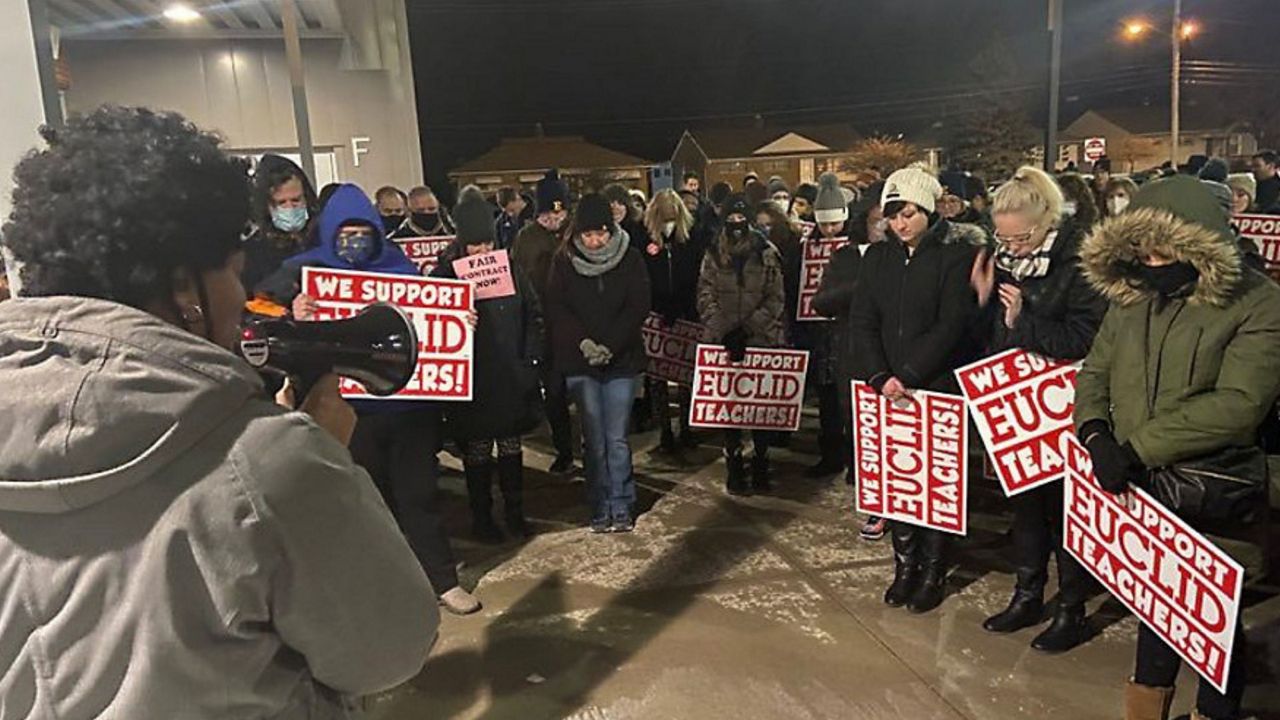 EUCLID, Ohio — Teachers in a northeast Ohio school district have issued a 10-day strike notice.
Teachers at Euclid City schools have announced their intention to strike if they cannot reach an agreement with the district. If no agreement is reached, the teachers could leave the class as early as February 2.
The teachers braved the cold Ohio winter in early January, demanding a new contract on terms they want.
"We understand this is bad for the children, but we cannot let this contract go, which would have a long-term negative impact on student achievement," said Josh Stephens, spokesperson for the school. 'Euclid Teachers Association.
Stephens has been teaching for 17 years, almost all of them with Euclid.
He says the main issue revolves around the district's desire for administrators to have the power to remove teachers from classrooms and reassign them at any time during the school year to any class they choose. Stephens said it would hurt the student-teacher relationship.
"If the board seeks to move teachers to different classrooms and to different buildings, on whatever administrative whim they deem important, it will destroy those relationships and it will reduce the success of our students," Stephens said.
The district and school board responded to Spectrum News' request for comment.
"The board is looking for changes that support student success. The union is fighting to keep contract language from the 1950s in place, even as changes in education over the past seven decades necessitate modernizing our contract to better ensure student success as they prepare for enter the world of today, not that of our grandparents," the council said in a statement.
He also challenged ETA's request for the reassignment of teachers.
"In fact, we are talking about the ability of a principal to assign a small portion of the secondary teachers in his building – less than 20 teachers out of a staff of 120 teachers – to courses within the department they currently teach. in a collaborative process taking into account teacher preferences, rather than unilateral union control over all course assignments," the joint statement read.
According to the district, other issues related to the potential strike include whether a teacher should regularly contact families of struggling students at risk of failure, salary increases and insurance contributions.
And as the strike looms, Stephens says that's not what everyone wants.
"I am a parent of a Euclid student, I am a Euclid resident. I am ready to do what it takes to ensure that my child and other children in this district get the education they deserve," Stephens said.