Texas Country Music Association opens its headquarters in Carthage | New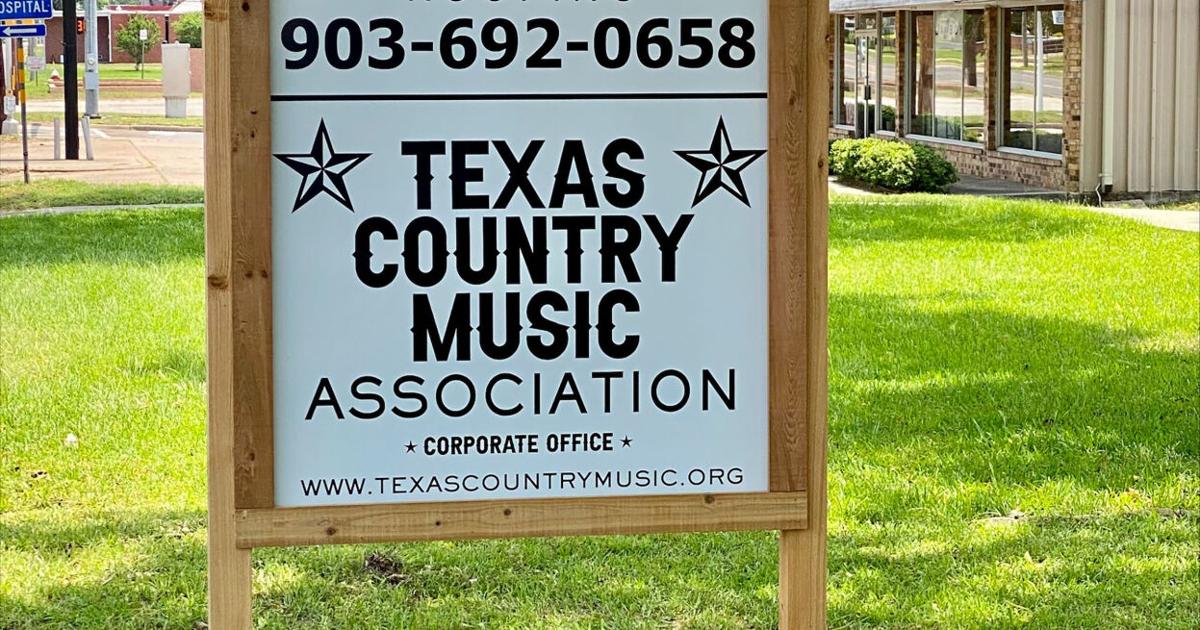 The Texas Country Music Association has announced the opening of a headquarters on West Panola Street in Carthage.
Through a joint effort with longtime sponsor SkyPine Roofing, which occupies part of the building, TCMA was able to establish its headquarters and is in the construction and development phase to open a podcast and recording studio on site, near Brookshire Brothers.
"This is the very first time in nearly 12 years that we've been able to have a corporate 'office'," said TCMA President Linda Wilson. "All this time we have been working remotely or from my home office. With all the growth and activity that TCMA has experienced, this office will allow us to hire staff to help the programs and plans we have move forward faster.
"Thanks to our long-time sponsors Cody and Calli Bowley at SkyPine Roofing, we were able to secure the new office building, and it also houses their offices and roofing and construction showroom," Wilson said.
"We have supported TCMA since day one and are thrilled to be able to help the organization move forward," said Cody Bowley, owner of SkyPine Roofing and Bowley Construction. "SkyPine needed an office, warehouse and showroom in Carthage since we service the entire East Texas area with roofing and construction services, so this was perfect for everybody."
Local photographer, social media manager and graphic designer Courtney Ritter of Courtney Ritter Marketing will also be working offsite and is a TCMA employee. Courtney is the official graphic designer, photographer, and social media manager for the Texas Country Music Association, SkyPine Roofing, and several other companies, including many Texas Country artists.
According to Richard Wilson, Executive Vice President of TCMA, "I'm excited not only about the head office, but also about the podcast and recording studio that's being set up right now." Richard is a long-time musician and singer and leads the studio project. "It may take a few months before it's up and running, but we'll get there," he said.
The 2022 Texas Country Music Awards will be held November 13 at Billy Bob's Texas in the Fort Worth Stockyards as part of the popular Texas Country Music Weekend. The headliner this year is Roger Creager, with performances from Terry McBride & The Ride, Bailey Rae and TCMA spokesperson and Carthage native Brandon Rhyder, as well as each emerging artist finalist.
According to Ethan Cartwright, vice president of marketing at Stockyards Heritage, TCMA's Texas Country Music Weekend in 2021 drew a record 107,000 visitors to the Stockyards, second only to Red Steagall's Cowboy Gathering.
"It's a busy time of year for us at TCMA with all the projects we have underway and planning for the 2022 Texas Country Music Awards, and this headquarters and new studio will help us do what we do. to support and promote the Texas country music industry," Linda Wilson said.