The Predator Cast Didn't Fake Their Military Bona Fide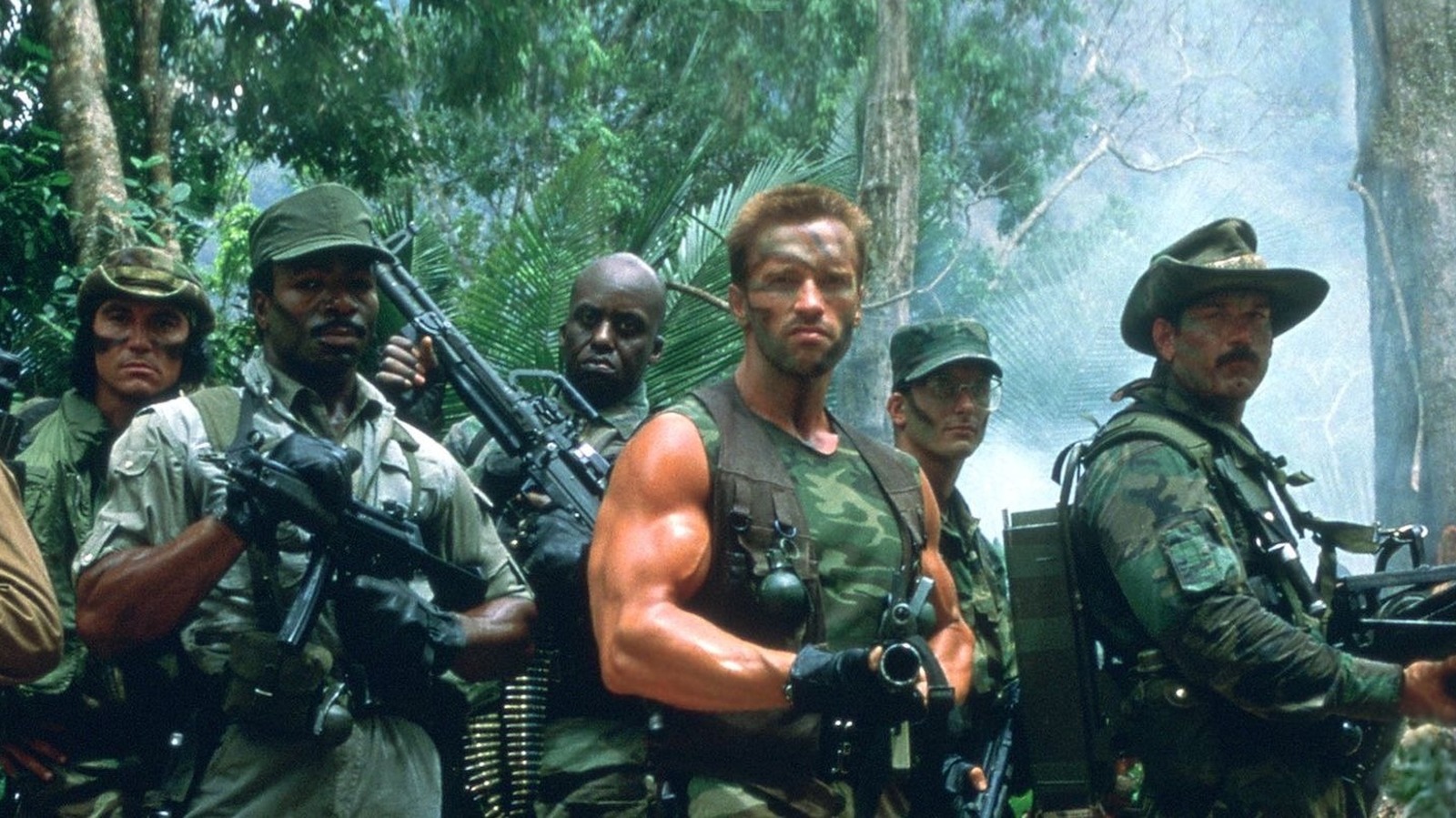 Hollywood casting director Jackie Burch worked on many great films in the 1980s, including "Psycho II", "The Breakfast Club" and "Die Hard". She knows exactly how to put together a special cast that is guaranteed to turn an ordinary script into an extraordinary movie. In an interview with The Hollywood Reporter, Burch explained his plan for casting the main cast for "Predator":
"I remember when I first read the script, I was like, 'I want to have all the Vietnam vets in this movie, that might act.'"
Burch soon discovered Jesse "The Body" Ventura, an aging wrestling legend recently forced into retirement due to blood clots forming in his lungs; Ventura, a former Navy Seal who served six years in Vietnam, said the blood clots were caused by exposure to Agent Orange during the war. He was now looking to move into acting (he would later move into politics and become governor of Minneapolis). Burch granted her her first film role; she dumped him as the tobacco spitting Blain Cooper. She found another Vietnam veteran in Richard Chaves, whom she chose as explosives expert Jorge "Poncho" Ramírez. Even Schwarzenegger had military experience: he served in the Austrian National Army at the age of 18, as required by law, but took time off to compete in a bodybuilding contest.
However, not all the actors had military experience. Bill Duke and Carl Weathers weren't veterans, but Burch loved their performances in "Commando" and the "Rocky" movies, respectively, and cast them as Sergeant Mac Eliot and CIA agent Al Dillon. Sonny Landham, who plays Billy Sole, was cast because he had a connection to the film's producer, Joel Silver.